---
Please join us for our Open Day on Thursday, 25 March. The Open Day provides our prospective students and their families with an opportunity to discover life at the College, engage with our students and staff, meet our leadership team, and tour our College grounds.
---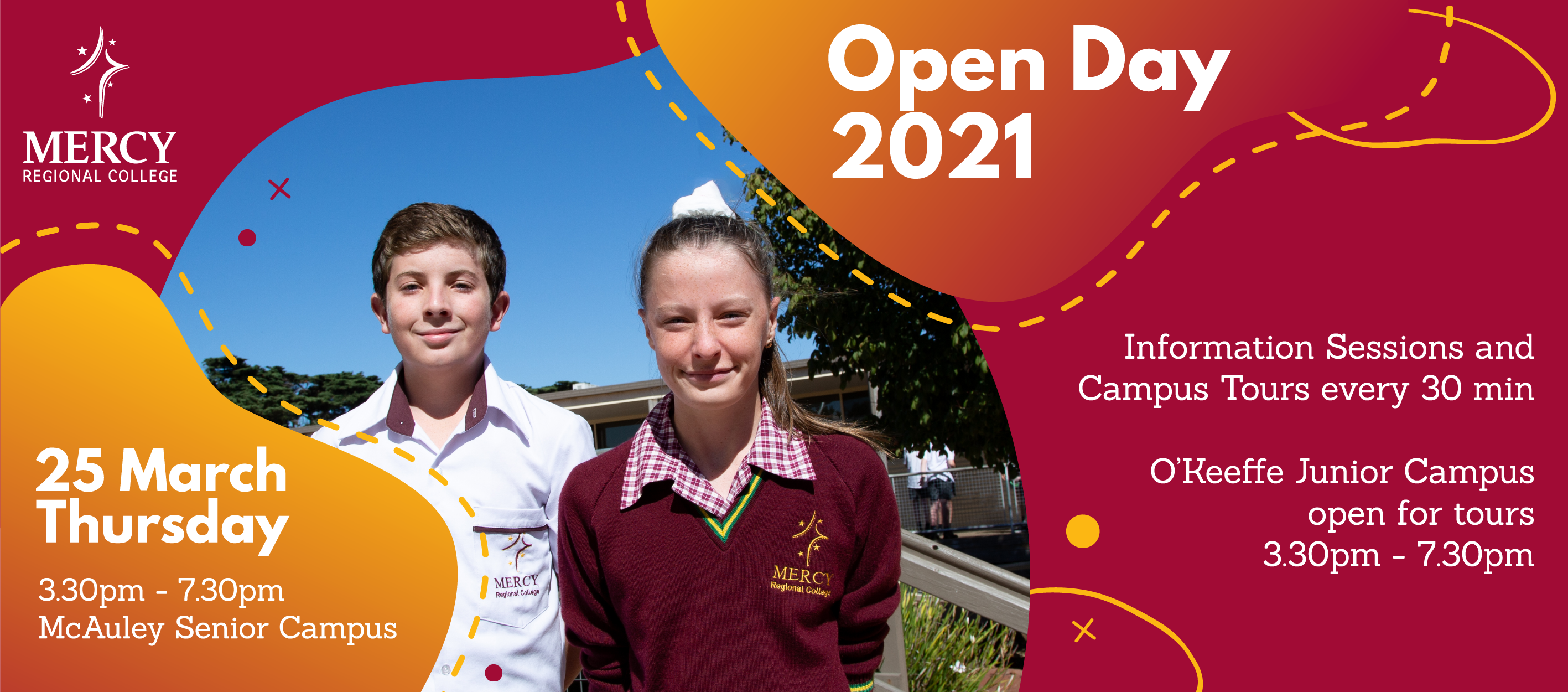 Open Day Activities
McAuley Senior Campus, Camperdown
We invite you to visit our McAuley Campus at any time between 3.30pm and 7.30pm to get involved in the following activities:
Information sessions – hear an overview of what the College has to offer from our Principal Sharon Gillett. The information sessions will be held at 4.30pm, 5.30pm and 6.30 pm.
Subject displays – meet the Subject Domain Leaders and find out the pathways available in each subject area.
Campus tours – enjoy the opportunity to see the life at the College through the eyes of our students. Led by students and staff, the tours offer a detailed guide to the grounds of the Senior Campus. On your tour you will visit all the major learning areas and engage with teachers through a series of short activities. The tours will run every 30 minutes.
Music on the Deck – enjoy the music performance by the participants of our Instrumental Music Program.
Hot food will be available on the day.
O'Keeffe Junior Campus, Noorat
The O'Keeffe Junior Campus will be open for tours from 3.30 to 7.30pm.
---
Registration
We encourage you save time and pre-register your attendance beforehand by completing the short form below.
Complete 2021 Open Day Registration Form
---
Additional Information
Please contact us if you have any questions about our Open Day:
Frequently Asked Questions