June 24, 2021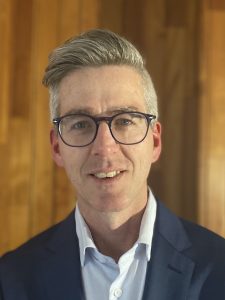 We would like to congratulate Professor Mike Ryan (Class of 1987) on his recent appointment to the role of Interim Pro Vice-Chancellor (Research) at Monash University.
We asked Professor Ryan to share a story of his career journey as well as his fondest school memories.
---
Where has life taken you since leaving Catholic Regional College?
I studied a Bachelor of Science with Honours at La Trobe University, majoring in biochemistry.  I loved working at the lab bench and so undertook a PhD, starting at La Trobe and the last 18 months at Adelaide University.  After this, I received a fellowship from the German government and worked at the University of Freiburg, Germany, for three years.  I moved back to Melbourne in 2000 as a lecturer at La Trobe where I was promoted to Professor and became Head of Department of Biochemistry for three years.  In 2014, I moved to Monash University and became Deputy Dean in the Faculty of Medicine.  At Monash, I lead a research laboratory that investigates how mitochondria function in our cells for energy supply and study the pathology of mitochondrial disease.
---
What are your fondest memories of your time at the College?
Some of the teachers were quite impactful. Mr Horne (Horney) admirably taught seven periods every week of social studies to the entire Year 7 class of 60+ students.  He had great stories to tell.  Ken Jehu was wonderful in the woodwork room.  We all made the customary stools and coffee tables, but with four brothers going through school, it was a bit competitive.  Bob Reid used to take us for industrial arts.  One day he took a few of the boys aside, including me, and said that because we could weld a straight line that we could have a future in welding.  In Year 8, Mr Fallon introduced me to science.  He was only at school for the one year but he seemed to find lots of great experiments in the back of the science preparation room and this had a big impact on me.  When I decided to put my head down and do the study, teachers like Justin (Basil) Staunton and Jenny Phillips were excellent and supportive.  There was also a great bunch of students who got along well with each other, particularly in the final years.
---
How did your time at CRC shape your personal values and your career choice?
The time at CRC was a long time ago and it certainly shaped my values at the time.  I think they have changed a lot as I have been exposed to new environments and learnt more about the world.  One thing that I liked a lot was the co-ed environment of CRC which helped me form respectful relationships early on.
In terms of my career choice, I never thought that I would be doing the job that I am in now.  At the time of finishing at CRC, I was wanting to get away.  Working hard at uni in the first year helped me get through the rest of the years.  Jumping into a lab in my fourth year enabled me to use a lot of logical thought processes that anyone growing up tinkering with things could do.  After that, I knew I wanted to do a PhD, run a lab and lecture to students.  Part of that was to go overseas to live and work.
---
If you could pass on one message to the students of today, what would it be?
Students of today are doing incredibly well. I think they have it a lot tougher nowadays with the constant challenge of distractions through social media and pressures to succeed.