Car Raffle 2022
---
The annual Car Raffle is a long-standing tradition at Mercy Regional College. It has been a significant contributor to the funding of essential learning resources, facilities and equipment for our students over the past 47 years. The proceeds of this year's raffle will be contributed towards the purchase of a mobile coffee trailer to expand our VCAL students' business enterprise 'Grind and Grow'.
---

---
Car Raffle Winners
Congratulations to the Winners
Our Car Raffle 2022 was drawn on Wednesday 30 November. The proceeds from the 4,733 tickets sold in the raffle will contribute to the purchase of a mobile coffee trailer to expand the 'Grind & Grow' business of our VCE VM students. We thank everyone who bought raffle tickets to support our fundraiser.
Our warmest congratulations to the winners of the 2022 Car Raffle:
1st PRIZE – Renault Captur
THE KEALLEY FAMILY
2nd PRIZE – $2,000 Betta Home Living Voucher
NICOLA FLETCHER
3rd PRIZE – $650 Local Certificate consisting of $50 vouchers to local businesses
DANIEL ARUNDELL
4th PRIZE – Apple Watch S7
LESTER POWLING
5th PRIZE – $440 Timboon Tiny Homes Voucher
PJ BRICK
6th PRIZE – $250 Shell Fuel Voucher
DAN MORRISON
7th PRIZE – $250 Camperdown Dining Experience at Steakroad Bar & Grill
HELEN MEADE
8th PRIZE – $200 Showcase Jewellers Voucher
MARG BLYTHMAN 
9th PRIZE – $200 DJ's Café Voucher
MATT O'SULLIVAN
10th PRIZE – $100 Ritchies IGA Voucher
MARGARET RAVEN 
The winner of our Early Bird Prize – a $300 MRC School Fees voucher – was Mary Lee from Melbourne. Mary has kindly donated the voucher to MRC's Scholarship fund for 2023.
---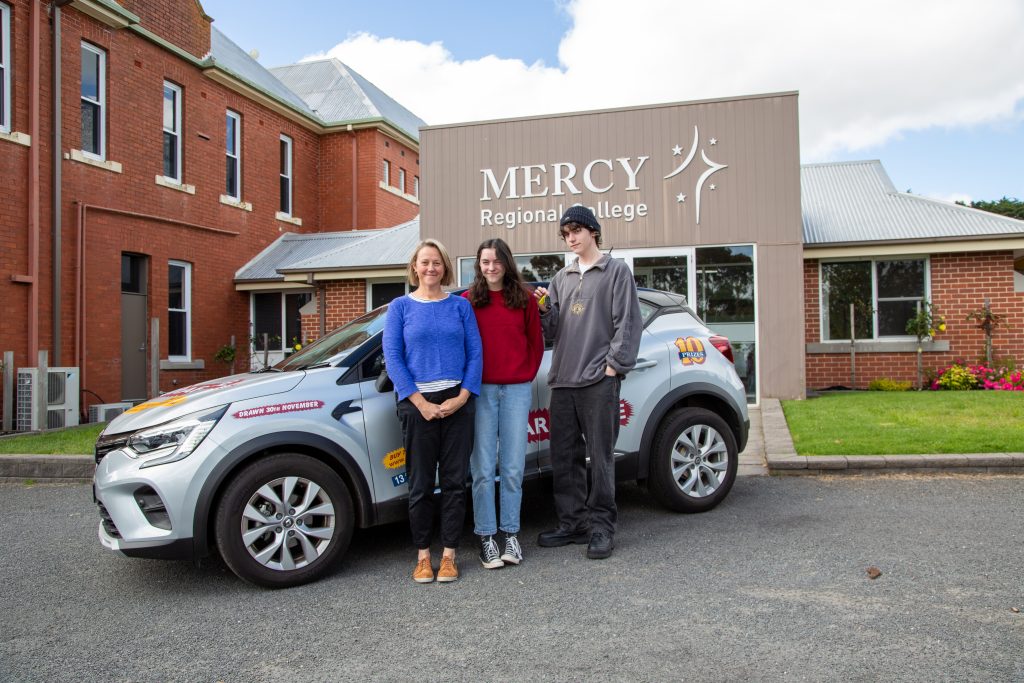 ---
Special Thanks To Our Sponsors
We would like to express our gratitude to our amazing sponsors.

---