May 11, 2021
This week we are reconnecting with Rebecca Alexander from the Class of 2006.
Education & Career
Over the past 15 years, life has taken Rebecca to Bendigo, Melbourne, and then home to Camperdown again. After finishing school in 2006, Rebecca moved to Bendigo to commence a double degree in law/arts with La Trobe University, and then completed her degree at La Trobe in Bundoora graduating in 2012 with Honours in Law. After a bit more study in Melbourne to qualify as a lawyer, Rebecca moved back to South West Victoria to work with SLM Law, a company based in Camperdown, Cobden and Colac.
Rebecca admits that work as a country lawyer has given her more opportunities than she could possibly have dreamed of in Year 12 at MRC. According to Rebecca, a lot of lawyers do good work but do not get to see how that effort impacts on the community. "I am grateful that I get to walk down Manifold Street and see families and businesses I have assisted thriving. Local people seem to really value the fact that I went to school locally at MRC – they know it means I care about our community and they put a lot of trust in me," she says.
In 2017 Rebecca bought a share of the business at SLM Law. Rebecca is presently a Council member of the Law Institute of Victoria (a peak body representing about 19,000 lawyers across Victoria). She aims to ensure the interests of regional Victorians are properly represented in the legal industry.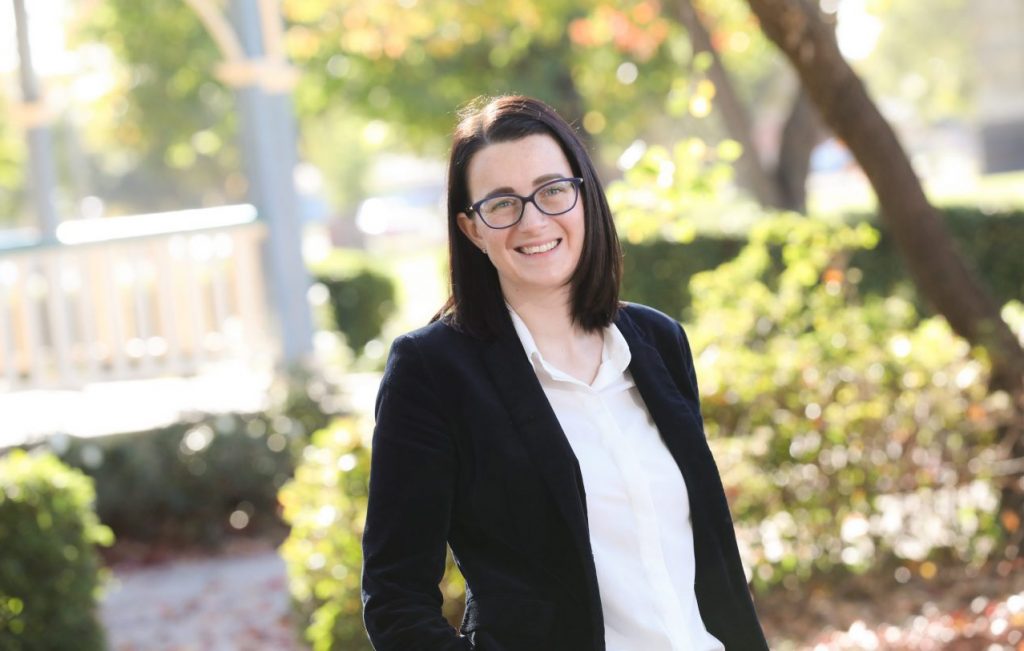 School Memories
The Alexander family has a long association with MRC, with Rebecca's grandparents John and Margaret Ryan sending seven of their eight children to then CRC. Rebecca's siblings Katie and James also graduated from MRC – Katie was Dux in 2008. Last year, Rebecca joined the MRC School Advisory Council. "It's a privilege to be able to contribute to our family's ongoing ties with MRC," she says.
When asked about the fondest memories of her school years, Rebecca mentions those times when a teacher would push her and open up her mind to new ideas. "Lesa Thornton's Year 10 politics class still sticks in my memory – I remember that she was a hard marker but I learned so much from that challenge," admits Rebecca. "Kym Penry's Year 8 English class was the first time I really appreciated the art of public speaking and I use some of those skills to this day."
Rebecca says that it's hard to play favourites when it comes to choosing one teacher that made the greatest impact on her. "Maria Russell (nee Agius) taught me music and I played piano and guitar in lots of the school musicals and I also accompanied the school choir. Maria helped me to gain a lot of confidence and, in reflection, I'm impressed she went to so much effort to find me unique roles to accommodate my interests and abilities."
Advice to Current Students
As a piece of advice for our current students Rebecca notes that some people see growing up and going to school in the country as a barrier. Rebecca believes it is an asset. "Some of the most successful people in Australia – whether in business, sport, politics, or the arts – come from regional areas. I think that's because they are willing to get out of their comfort zone, try new things and take risks."