September 2, 2021
We recently caught up with Tim Woodmason from the Class of 2015. Since finishing his studies at Mercy, Tim has trained as a teacher of Physical Education and Mathematics and returned to the College as a graduate teacher this year.
---
Where has life taken you since leaving MRC?
Since completing Year 12 at MRC in 2015, I took a gap year to earn some money and think about what I wanted to do as a career.  Originally, I was planning on joining the Army Gap Year Program but, unfortunately, this did not go to plan.  This then led me to looking at careers in the police force, before realising that I had an interest in sport and teaching.  After my gap year, I completed my Bachelor of Health and Physical Education with a minor in Mathematics at Federation University, Ballarat.  I completed many placements, with my final year placement at MRC, which I thoroughly enjoyed and was fortunate to be offered a position at the College this year.
---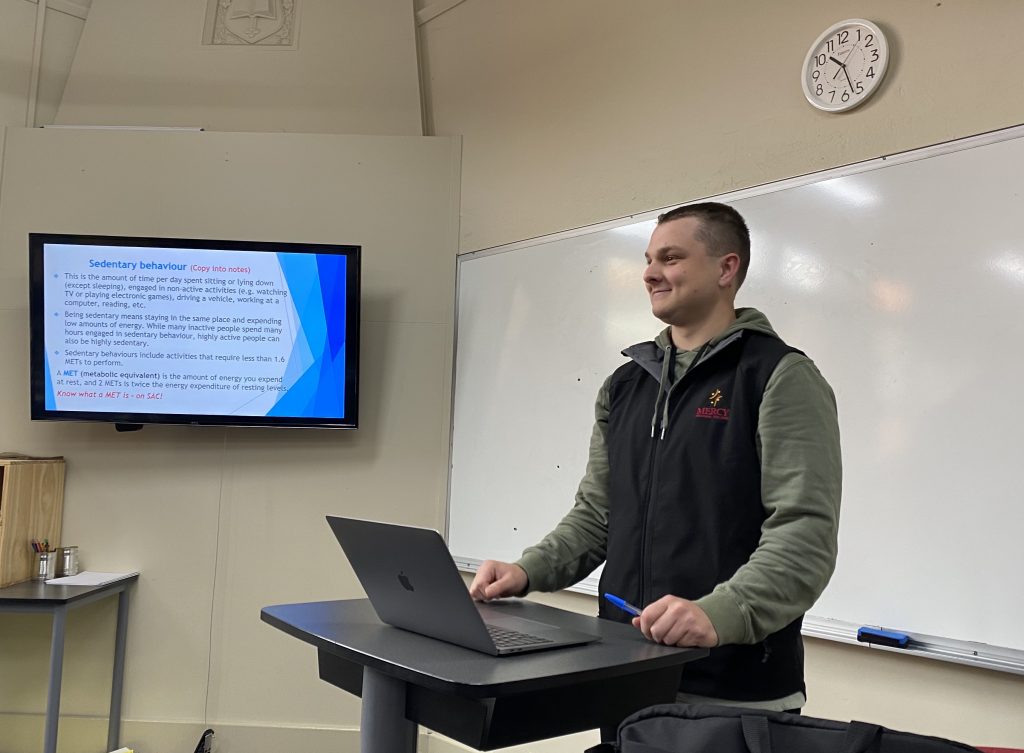 What are your fondest memories of your time at the College?
My fondest memories from MRC were probably the friends that I made and the school camps and excursions that we were lucky enough to go on.  I was able to make great memories from these experiences that I will cherish forever.
---
How has your time at MRC shaped your personal values, your career choice, and your family life?  
Since attending MRC, I adopted values such as striving for excellence through completing my degree and being respectful to people around me.  As I attended MRC as a student, I already felt  part of the community before I started working here, so it was an easy decision to come back.
---
How does it feel to be back at the College as a staff member?
Being back at Mercy as a school teacher was different to begin with, as it was not that long ago that I was a student and sitting in the staffroom felt very unusual.  But since getting to know the staff as colleagues, it has been really enjoyable and I am definitely feeling very welcomed and supported. All the teachers at Mercy have great knowledge and experience and I am very privileged to have them all as mentors and leaders.
---
If you could pass on one message to the students of today, what would it be?
One message I would pass on to the students would be to try your best with your studies.  This is a time we only get once, so make it as memorable as you can.  And remember that if things do not go your way, there are always other paths you can take that will lead you to where you are meant to be one day.