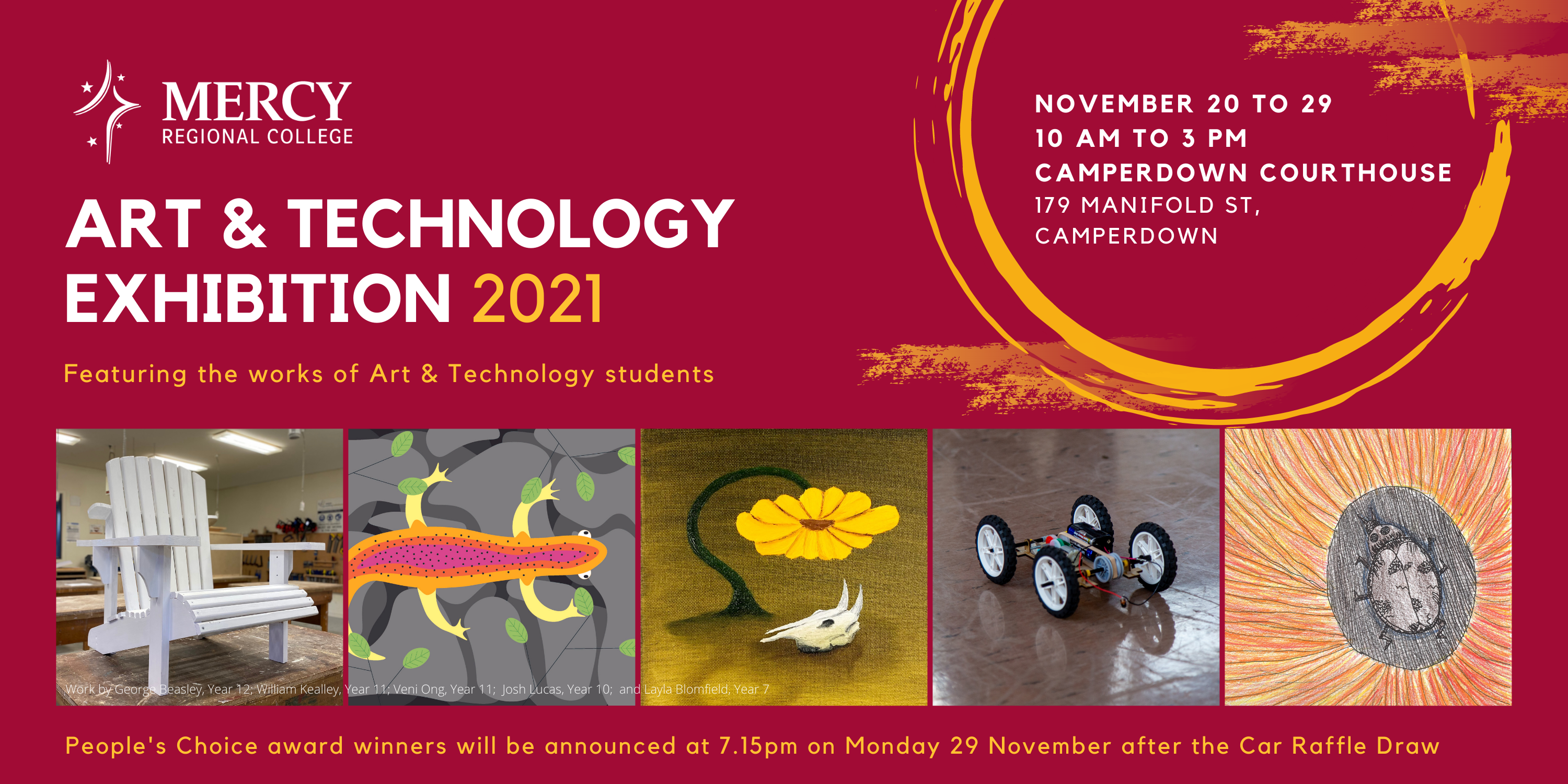 The Art & Technology Exhibition is one of the key celebrations for the Mercy Regional College community. It features the best works that students have created throughout the school year. As the name suggests, the exhibition includes works from a variety of Art & Technology subjects offered at the College – Visual Arts, Studio Arts, Visual Communication Design, Building & Construction, STEAM, Textiles, Food Technology and many more. Students' achievements in Media, Music, and Drama will be represented at the Courthouse with a series of images and a slideshow.
We encourage everyone in our community to visit the Camperdown Courthouse between 20 and 29 of November to enjoy the works of our talented students and cast their vote for the People's Choice Award. The award winners for Junior, Middle and Senior school will be announced at 7.15 pm on Monday, 29 November, after the Car Raffle Draw. 
In addition to the art and technology display in the Courthouse, we would like to share with our community the work of our Media and Drama students. Click on the tiles below and enjoy.