---
Please join us for an Open Afternoon at our Junior O'Keeffe Campus on Monday, 4 April 2022. The Open Afternoon provides our prospective Year 7 students and their families with an opportunity to discover life at the College, engage with our students and staff, meet our leadership team, and tour the Junior Campus grounds.
---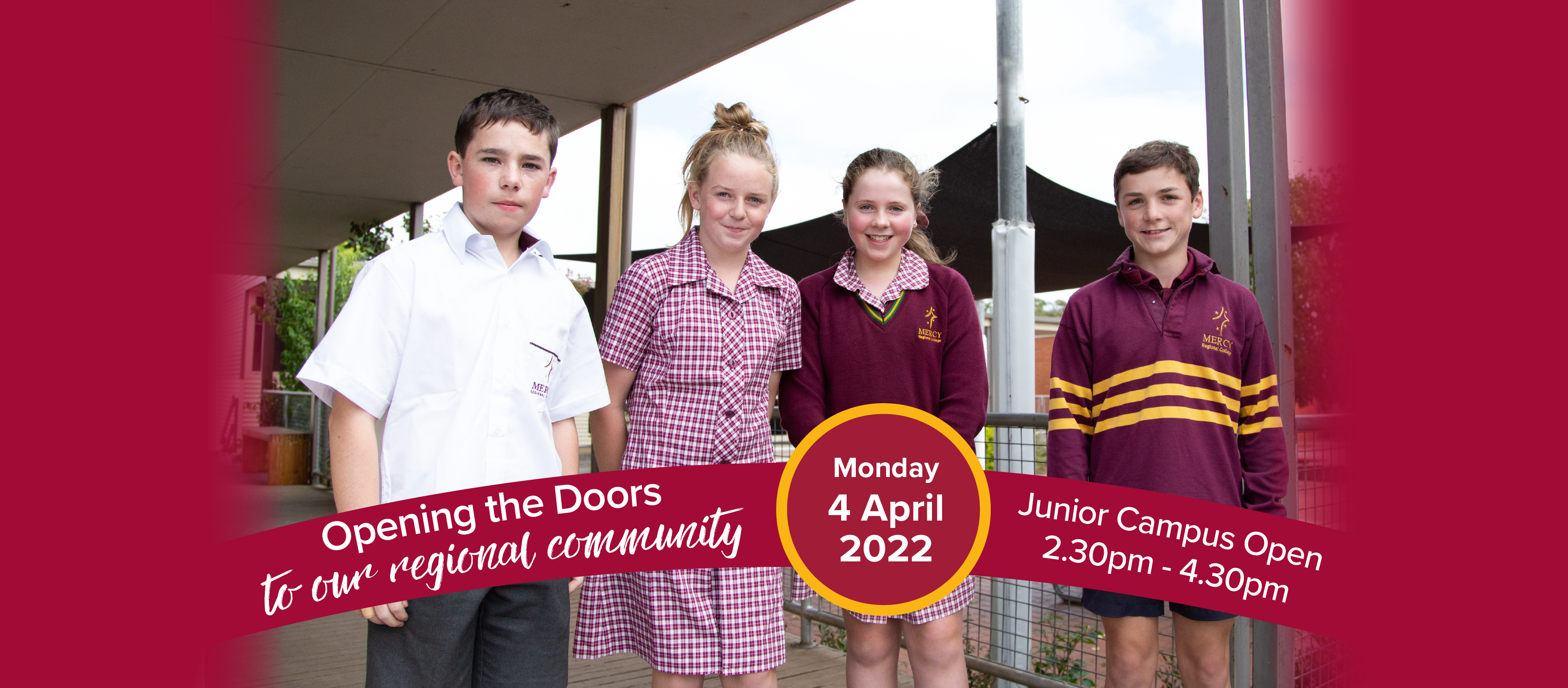 About Us
Mercy Regional College is a co-educational Catholic secondary school that serves a wide regional community of Camperdown, Terang, Mortlake, Cobden, Timboon and beyond.
The O'Keeffe Campus
The O'Keeffe Junior Campus located in Noorat, only 6 km from Terang, is the home for our Year 7 & 8 students. The dedicated campus in a quiet rural setting supports students' transition from primary to secondary school. It enhances the opportunities for students to make new friends, engage with teachers and subjects, and be involved with a range of extracurricular activities in a familiar environment.
O'Keeffe Campus
Kirrae wuurung
26 McKinnons Bridge Road
Noorat VIC 3265
---
Open Afternoon
Parents and carers are welcome to tour the O'Keeffe Campus grounds when they collect their children following the HCSN Transition Day on Monday 4 April. Families of students from state schools in our region are also welcome to attend.
---
Registration
Registration is essential. Please choose the session you would like to attend by clicking on the link below.
Register for O'Keeffe Campus Open Afternoon
---
Please contact our Registrar, Mrs Nicole Darcy, for enrolment enquiries:
Nicole Darcy
Registrar
T. 03 5593 2011
E. office@mercy.vic.edu.au