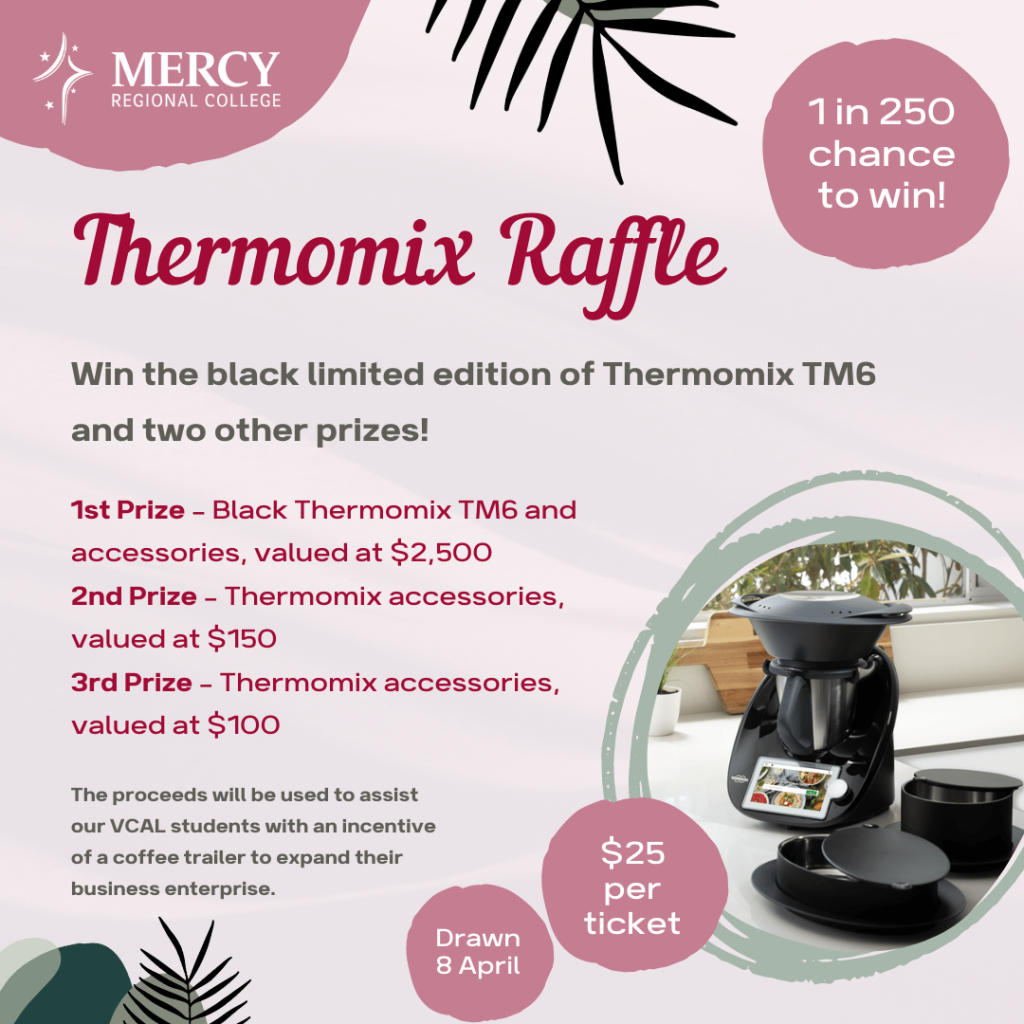 ---
Our warmest congratulations to the winners of MRC Thermomix Raffle 2022:
🎁 1st PRIZE: Black Thermomix TM6 and accessories, valued at $2,500
WINNER: JulieAnne Lee from Brisbane, QLD. JulieAnne is our former student from the Class of 1986.
🎁 2nd PRIZE: Thermomix accessories,
WINNER: Sharon Kenna from The Sisters
🎁 3rd PRIZE – Thermomix accessories,
WINNER: Bernadette Savory from Terang
The Thermomix raffle was drawn on Friday 8 April and the recording of the draw is available from 1:25 min at https://cutt.ly/mrc-ball-22.
The proceeds of the raffle will be used to assist our VCAL students with an incentive of a coffee trailer to expand their business enterprise 'Grind & Grow'. Thank you everyone for supporting our students!